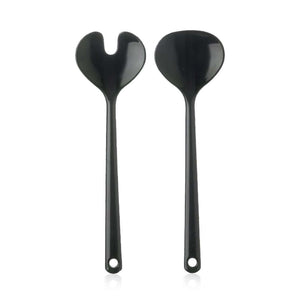 These melamine Salad Servers stay cool during serving and of course also cooking and baking. They are heat resistant up to 70°C and have no sharp edges. They are also dishwasher safe and you can hang them up because of the holes at the and of each handle.     
DIMENSIONS: 28cm x 7.9cm
INFO: Dishwasher Safe.