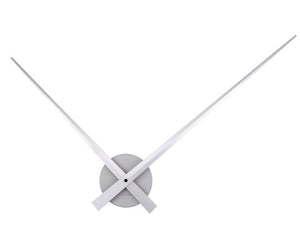 Little Big Time is an elegant wall clock from Karlsson, designed by Box32 with only minute and hour hands that are made of steel. The watch is monochrome and fits both in the modern home and in the office. The diameter of the watch is 90 centimeters and the minute hand is 44 centimeters from the center of the clockwork.
Made of steel
Only minute and hour hands
Batteries not included
Diameter of 90 centimeters.