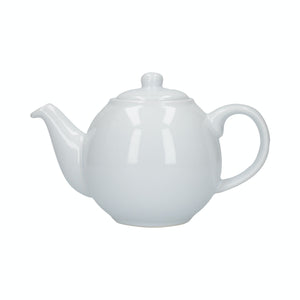 Invest in an iconic Globe teapot: the perfect example of form and functionality working together. David Birch, a pioneer in ceramic design and director of London Pottery Company, created the Globe teapot to bring beauty and brilliant performance together.
Perfect for extracting the intricate flavours of loose-leaf teas and tea bags alike, any leaves and petals get held back from your cup by the fine ceramic filter in the base of the spout. it's long, elegant shape also prevents leaks and drips. Pour your favourite tea easily, without compromising on style. The glazed gloss white stoneware gives the outside a subtle shine and a certain robustness - without being cumbersome.
DIMENSIONS: 1.2L
INFO: Dishwasher Safe.